Our experienced, professional staff
The Finishing Touch employs professional, mature women to deliver our service. They are highly experienced in packing, unpacking and organising homes and are exceptionally good at saving clients' time and reducing the stress of moving.
Our staff are typically 'empty nesters' who have raised a family, moved house and know how to set up and organise a home. They receive extensive training in our packing and unpacking processes, and are hard working, professional, efficient and discreet.  State of the art systems and a company philosophy to always go the extra mile supports everything we do.
Many of our employees have been with us for more than 10 years, and have packed and unpacked hundreds, if not thousands, of homes. This gives them the practical know-how to deal with the challenges of moving, such as shifting from a large house into a smaller one, combining two houses, dealing with limited storage and intelligently organising a family's belongings into a new space.
Our clients tell us every day that our ladies were helpful, caring, efficient and a delight to have in their homes.

Sue, Sydney
Sue joined The Finishing Touch 7 years ago after running a mushroom farm.
She enjoys the flexibility of the work, choosing work days to leave time for swimming and to look after her elderly mother. Sue loves her friendly co-workers and gets great satisfaction helping people at a stressful time in their lives. Working here also keeps her fit and complements her active lifestyle.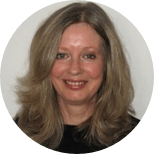 Jan, Melbourne
Jan joined The Finishing Touch 4 years ago having owned an antiques business and worked in real estate.
Jan enjoys the variety of different workplaces, clients and colleagues every day.  She recalls a memorable job working with a client who was reluctant to move. The client was stressed and required patience and understanding. This reminded Jan of how important it is to have empathy, an eye for detail, physical and mental fitness, and a sense of humour.
Pam, Brisbane
Pam joined The Finishing Touch 14 years ago, after running a family business and a career in hairdressing.
As our Brisbane Supervisor, she manages a team of 20 in South East Queensland, enjoying occasional road trips out of town and the great company of the girls. Pam says the main skills required for the job are the ability to communicate, think creatively and have lots of common sense, patience, understanding and flexibility. 

Ros, Melbourne
Ros joined us 4 years ago after a career in retail.  She loves the "thank goodness you're here" moment when you arrive at a job and the gratitude at the end of the day.  Ros thinks our staff need to have patience to deal with different personalities, good listening skills and be friendly but professional. 
Ros is a passionate Melbourne Football Club member, loves craft and volunteers for Fareshare. 

Lurlene, Perth
Lurlene started with us in 1999 and is our Perth supervisor. Before that she was at home raising twins and volunteering at their schools.
For Lurlene, the best things about work is the flexibility, job satisfaction when you turn a house into a home in one day, the fitness and friendships.  She thinks our employees need to be fit, flexible, friendly, organised and willing to go that extra mile.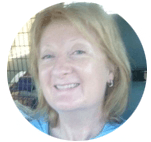 Michele, Canberra
Michele has been with The Finishing Touch since November 2011. 
Flexibility attracted her to this type of work as she combines it with her passion for Dragon Boat racing. Michele trains for long hours  and has represented Australia many times.   No surprise then that clients regularly tell us Michele is willing, eager, and super hard working. il, physical and mental fitness, and a sense of humour.
Interested in working for The Finishing Touch?