Need packing materials for your move ?

 
Unpacking a new house can take days or weeks and is stressful and exhausting.
Let us help you to unpack – either just your priorities or everything if required. You can focus on important tasks like changing addresses, connecting utilities, phone and internet services, and getting yourself and your family quickly settled in your new surroundings.
You'll be amazed by the organising expertise of our ladies, and how quickly and efficiently they can get you settled in. Let us turn your new house into your home in just one day.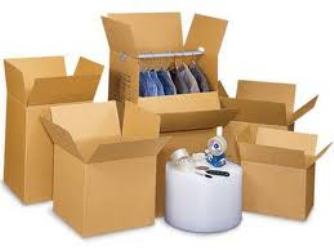 How many boxes do you require?
Here is a guide to what you will need to get everything packed up and ready to move, based on how many bedrooms your home has.
As a general rule, purchase a ratio of half small boxes and half large so you have the right mix for large, heavy, small and breakable items.
Specialised moving cartons can also be bought for hanging clothing, artwork, televisions, golf clubs and wine.
You will also need paper and tape. If you have a lot of breakables, buy extra paper to protect your precious items.

50+ boxes (at least 25 small and 25 large)

80+ boxes (at least 40 small and 40 large)
100+ boxes (at least 50 small and 50 large)

120+ boxes (at least 60 small and 60 large)

You will need 1 roll of tape for every 20 boxes to be packed.

Also purchase 1kg of white paper for every 3 boxes to be packed.
Convenient supply and delivery
It's your choice, either The Finishing Touch can supply packing materials or we can guide you on where to buy them.
Our helpful Move Managers will advise what you need. We can supply quality, Australian made new or recycled boxes as well as all other packing supplies and specialist boxes.
Our partners at Storage King can also provide you with packing materials Australia wide, and will give Finishing Touch clients 15% off the cost, as well as great deals on secure self storage.