An award-winning, national business for 27 years
The Finishing Touch is Australia's leading home packing and unpacking service.  Our company has been in operation for over 27 years and is proud to have helped more than 100,000 families move home, and provided employment opportunities to more than 2,000 women. The business is owned and operated by founder and CEO Susan Williams and husband Steve Hitchings.  We now employ over 200 staff operating in all Australian states and New Zealand.  Our National Service Centre is located in bayside Melbourne.
How it all began
In the early 1990's, with a career in the moving industry, Susan Williams could see how stressful it was for people to move home. At that time none of Australia's major removalists provided a home unpacking service, so clients could be left at the end of their move tired, stressed and surrounded by moving boxes.
So in 1994, Susan took the opportunity to help these people and commenced business as The Finishing Touch. She hired her sisters and her mum as her first employees, and set about providing home unpacking services.  Over the years the business has expanded into a range of services and locations, and now operates nationally.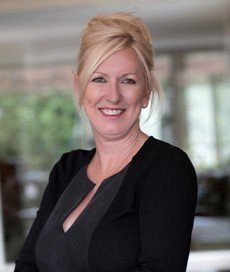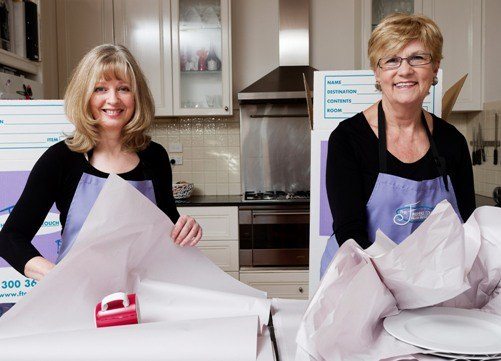 Our staff
The Finishing Touch is acknowledged as one of the largest and most successful mature-age employers in Australia, currently employing over 200 women nationally. We employ mature women because our clients appreciate how hard working, friendly, helpful and organised they are, and how wonderfully they can set up and organise homes. Many of our ladies are Mums who have raised families and moved numerous times. They understand what it takes to move and how to create an orderly home environment.
In turn, our staff appreciate the flexibility of working at The Finishing Touch, and can adapt their lifestyles to meet the demands of working in Australia's busy moving industry.
Our commitment to service excellence 
As a company, we are dedicated to exceptional client service, quality and continual innovation.
Our service operates on state-of-the-art systems, meaning we are constantly in touch with our clients and their removalists. Moving is a complicated logistics business and attention to detail is vital. Our company tracks every interaction and staff access this knowledge 24 hours a day via a purpose-built online system.  
Our expertise in the entire moving process has seen us expand to offer a wide range of services including pre moving help, packing, unpacking and home organising.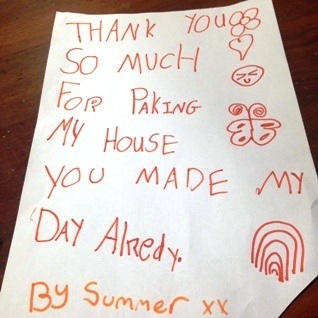 Awards and recognition
The Finishing Touch has been recognised with more than 20 business and government awards for exceptional customer service.
These include:
Winner "Small Business Champion Entrepreneur Award", Victoria – Susan Williams
Winner "Small Business Champion Award – Services", Victoria
Winner "My Business National Awards" – Most Innovative Small Business Award, Customer Service Award and Seachange Success Award
Winner "Telstra/Government/Ansett Small Business of the Year" Award
Winner "Australian Achievers Award" – Relocations, Removals and Storage
Winner "Department of Justice – Services Industry" Fair Trading Award
Winner "Telstra/Victorian Government/IBM Small Business of the Year" Award
Winner "Victorian Government Pursuit of Excellence" Award
Finalist "Ernst and Young Entrepreneur of the Year" Award
Finalist "Telstra/Victorian Government Small Business of the Year" Award
Finalist "Telstra/Victorian Government Entrepreneur of the Year" Award